Photo Journal // Colorado
I have never been to Colorado at all so I was super excited to see and do all the things. Sounds silly but I did have a little odd anxiety being land locked. I am so used to being close to the ocean I wasn't sure what it would feel like.
As soon as we arrived and settled in, I realized the mountains hold a whole different kind of beauty than the Ocean I am so fond of.
Estes Park is the gateway to the Rocky Mountain National Park & was absolutely breathtaking!
It was Lucien's first real time in snow and he loved it. We hiked and played and were essentially all alone on the snowy trail which was really magical.
Then it was down the mountain to our Home Away in Denver which was complete with an office! Which was ideal since this was a working trip for me.
We were walking distance from all kinds of good stuff in LoHi.
Situated between LoDo & Highlands neighborhood.
Denver is such a clean & cool bustling city!
One of my fave finds was American Cultures Kombucha tap room.
So many great flavors & since my husband & I stopped drinking over a year ago it's great to find places like this we can sit and sip together as a family.
Another fave was Union Station & Mercantile Dining + Provisions which is inside the station.
Union Station is amazing & while they still run trains out of it, its also bustling with cafes, florists, restaurants and open bright seating where people work, eat & enjoy life.
Almost seems more of a co-working space than a train station! Mercantile Dining + Provisions is a causal counter service spot making fresh juices, salads, pastries & more. Plus they sell tons of locally made food items. All the Pickles, Jams & Jerky you could dream of!
This next one I am really excited to share! Denver Botanic Gardens. This place was one of my faves!
It features countless gardens over 24 acres! Water garden, Bonsai garden, Succulent house, tea garden, tropical house garden, internationally inspired gardens, & Oak groves.
....I could go on & could have pitched a tent and stayed a while.
Vital Root keeps it real. The food that is. Super fresh, clean & vegan!
This place was amazing! The Banh Mi tacos were my favorite.
Guys, Denver has a Cat Cafe! Denver Cat Company is the USA's third Cat Cafe & is located on Tennyson St. and Tennyson was the name of my first cat growing up!
There are around 15 adoptable cats here at any given time and you can come work, sip tea & make art with kitties all around you!
Crazy cat lady's dream right here.I wanted to take them all home!
Our Boulder Home Away kinda blew my mind. Small, but had everything we needed! The teeny kitchen didn't keep me from cooking:) This place is nestled between the mountain and Boulder Creek & was oh so quiet. Heads up: this whole place is for sale guys!
Denver was amazing, but when I got to Boulder I kinda felt like I was coming home. I am more of a country girl than a city girl to be honest. I could have sat and listened to the creek for hours.
I didn't get to do more much more yoga than you see pictured here unfortunately. I did have a nice list of Yoga & Wellness studios I wanted to explore but, I spent most of the time in Colorado nursing Endometriosis cramps and kept my activity mellow, aside from hiking.
I guess this means I'll have to take another trip to CO to explore the amazing Yoga/Fitness scene right!?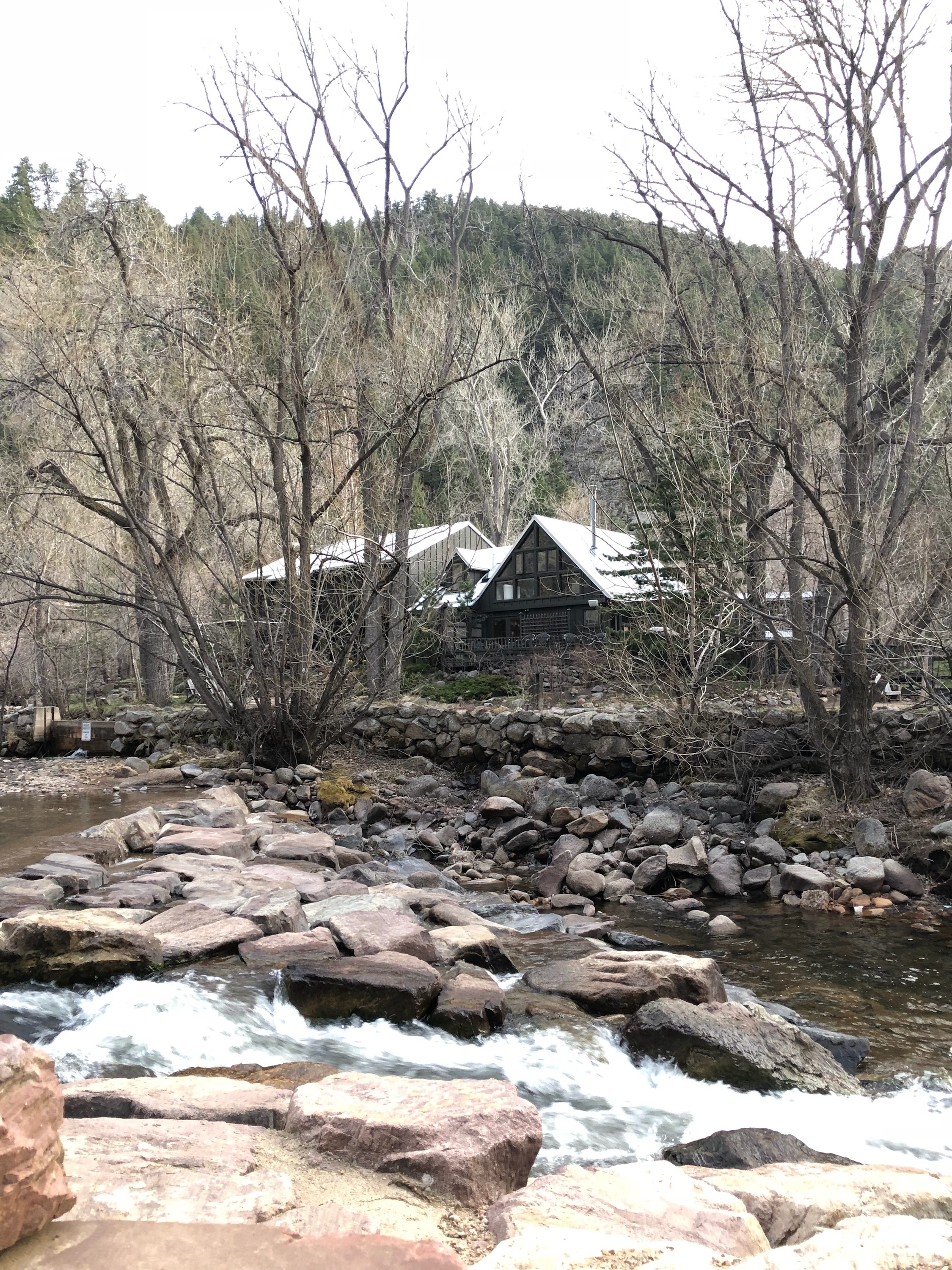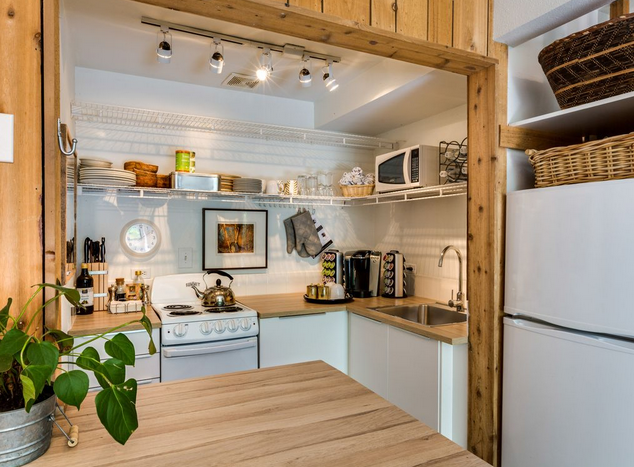 Tea is my jam. I stopped drinking coffee a while back and am loving getting back into the history and culture of tea. Visiting some tea houses was high on our list of to-dos.
Ku Cha House of Tea on Pearl Street is a quaint & quiet spot to get all things Japanese tea related. Shop in the front and tea room in the back with traditional seating.
From quaint to opulent! The Dushanbe Tea House AKA Boulder Tea House is a sight to not be missed. Built by hand without the use of any power tools, the Teahouse was constructed in Dushanbe, Tajikistan as a gift to their sister city, Boulder.
From 1987 -1990, more than 40 artisans created the decorative elements the Teahouse, including its hand-carved and hand-painted ceiling, tables, stools, columns, and exterior ceramic panels.
It was then disassembled, crated up, and sent halfway around the world to be rebuilt in Boulder as a symbol of friendship and cultural exploration.
In the 7th Century BC, the area we now know as Tajikistan was settled at the eastern periphery of the Persian Empire. Situated a bit south of the Silk Road trails, the area has seen invasions by Alexander the Great, Mongols, Arabs, Turks, and Russians. Today, Tajikistan, with a population of 7 million, is about the size of Iowa, and is bordered to the east by China, to the north by Uzbekistan and Kyrgystan, and to the south by Afghanistan.
You get tea, culture & a history lesson all in one when you come here!
Of course I had to find some fresh pressed juice and Wonder made that happen. Organic juices, coffee, toasts, smoothies & broths are made here. I had the Jade juice:
Pears, mint, cucumber, kale, and lemon juice.
I loved the aesthetic here, bright and white. Surprisingly this place was under the radar on all the sites & searches I did for healthy options. So glad we found it!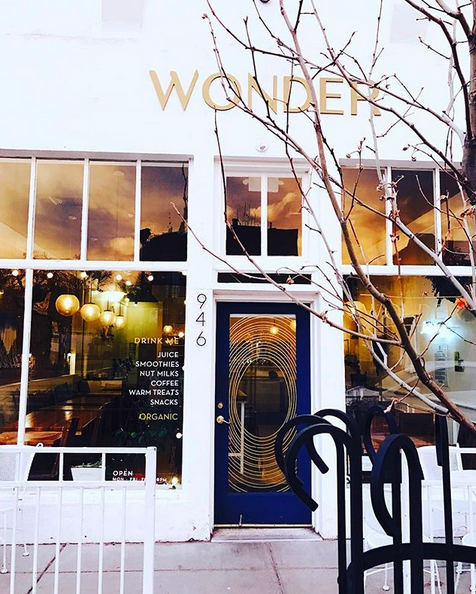 Leaf Vegetarian Restaurant was a treat!
Full of natural light & tons of PLANTS! Did they know I was coming?!
I loved the comforting Creole Polenta & Black Eyed Peas & I discovered Rowdy Mermaid Kombucha! It is brewed in CO and is amazing! The Summer Berry favor reminded me of a sparkling Rose & after searching I learned it's nowhere in North County SD. Boo:( I will be requesting it at a few stores though, so good!
Last hike in Boulder was the Flatirons & it was so beautiful!
Fun facts: the Flatirons are Sandstone & stand at 8,148 ft. It is estimated that age of these rocks as 290 to 296 million years; they were lifted and tilted into their present orientation between 35 and 80 million years ago!
We like to turn everything into a chance to learn. Clearly Lucien loved it and we all soaked up the last few hours in Boulder surrounded by trees + Mother Nature.
Being able to take this trip meant a lot to us as a family. We got some much needed quality family time & are so grateful we have the job/life flexibility to take trips like this.
Thank you for being good to us Colorado!
I would love to hear about your fave places to see/do in Colorado in the comments below!